Wing Commander S. S. Gyani laid the foundation of Saint Soldier's School on 1st April 1984. Spread over 8 acres, the school possesses a magnificent view and a splendid campus. Since its inception in 1984, it has evolved and grown manifold.
Aerial View of Saint Soldiers School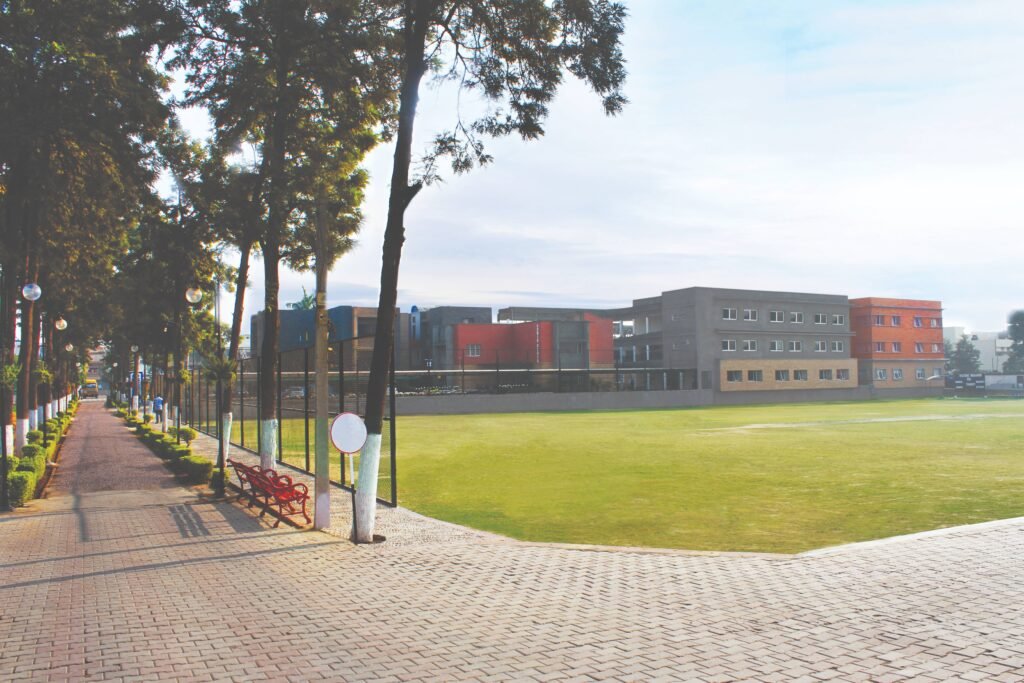 The School Building has 109 rooms besides the six rooms in the basement. The entrance to the Main Reception provides a stunning first impression, for students, prospective parents, and staff alike.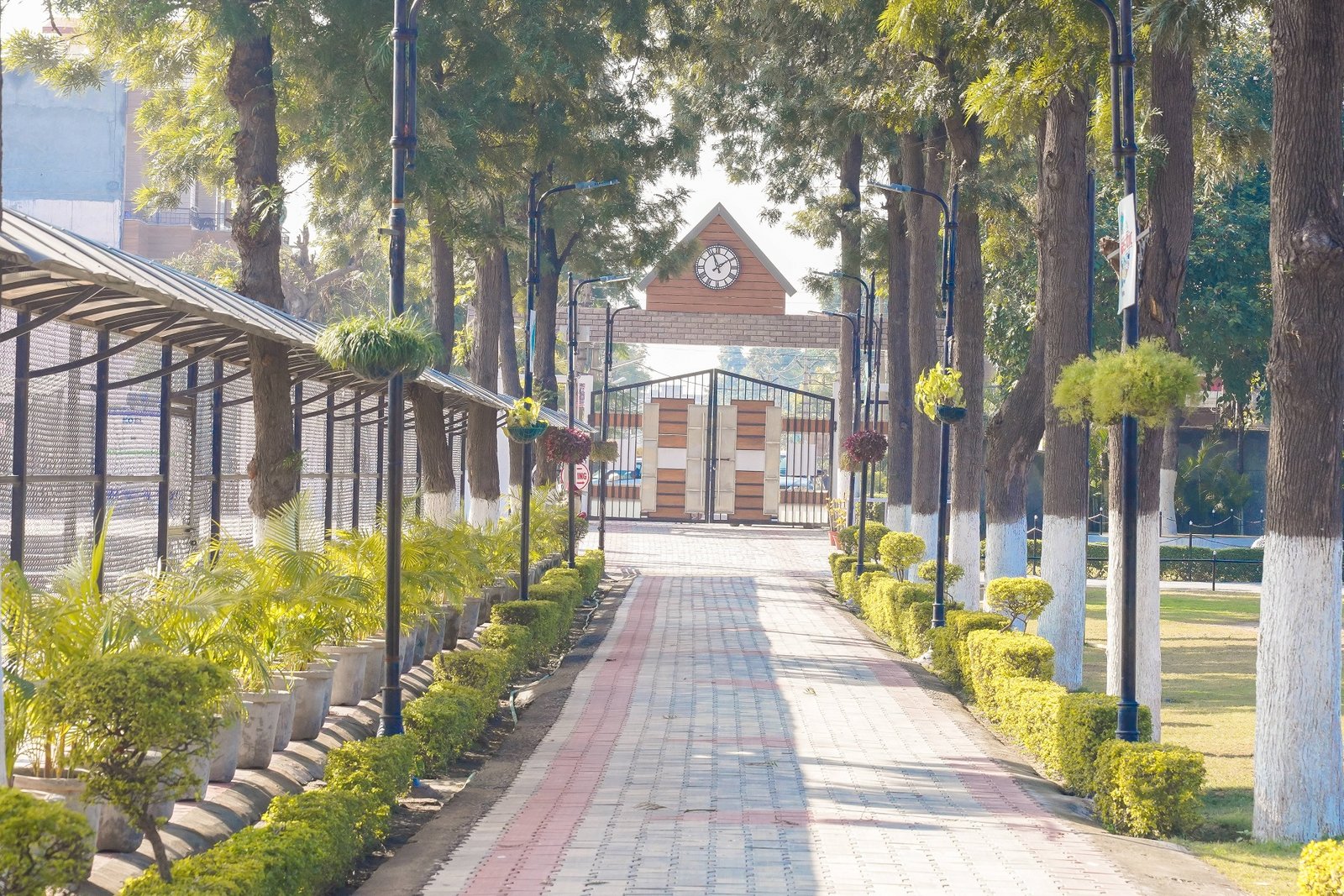 Gardens at Saint Soldiers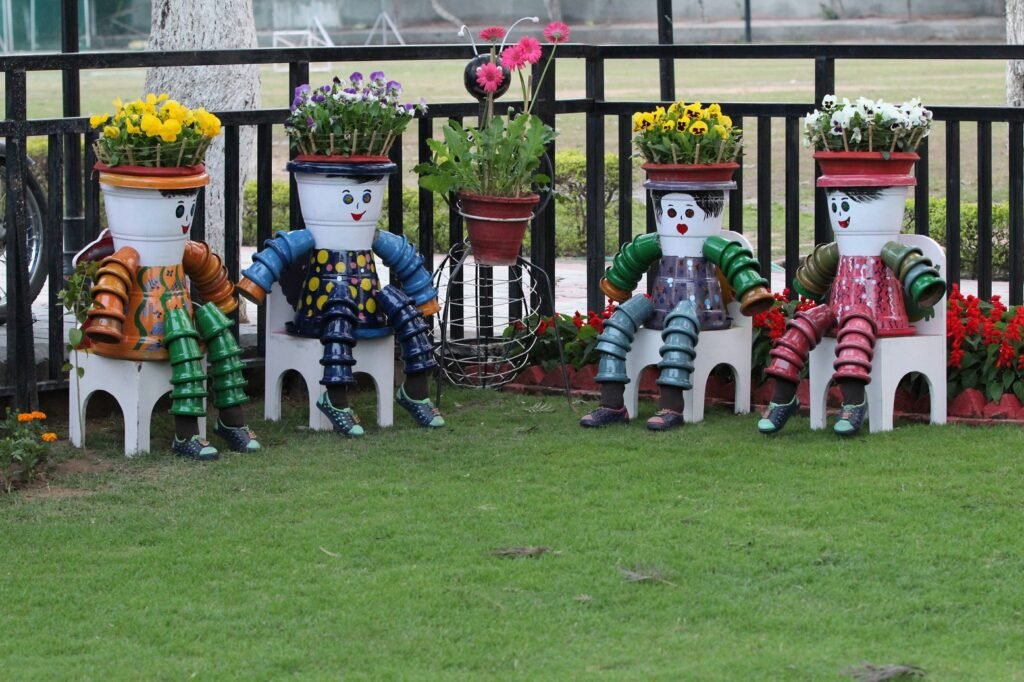 Admin Block at Saint Soldiers
At the center of the building is a unique open-air Amphitheatre with a large performance stage with a seating capacity of about 200, it is a platform for students to exhibit their talents.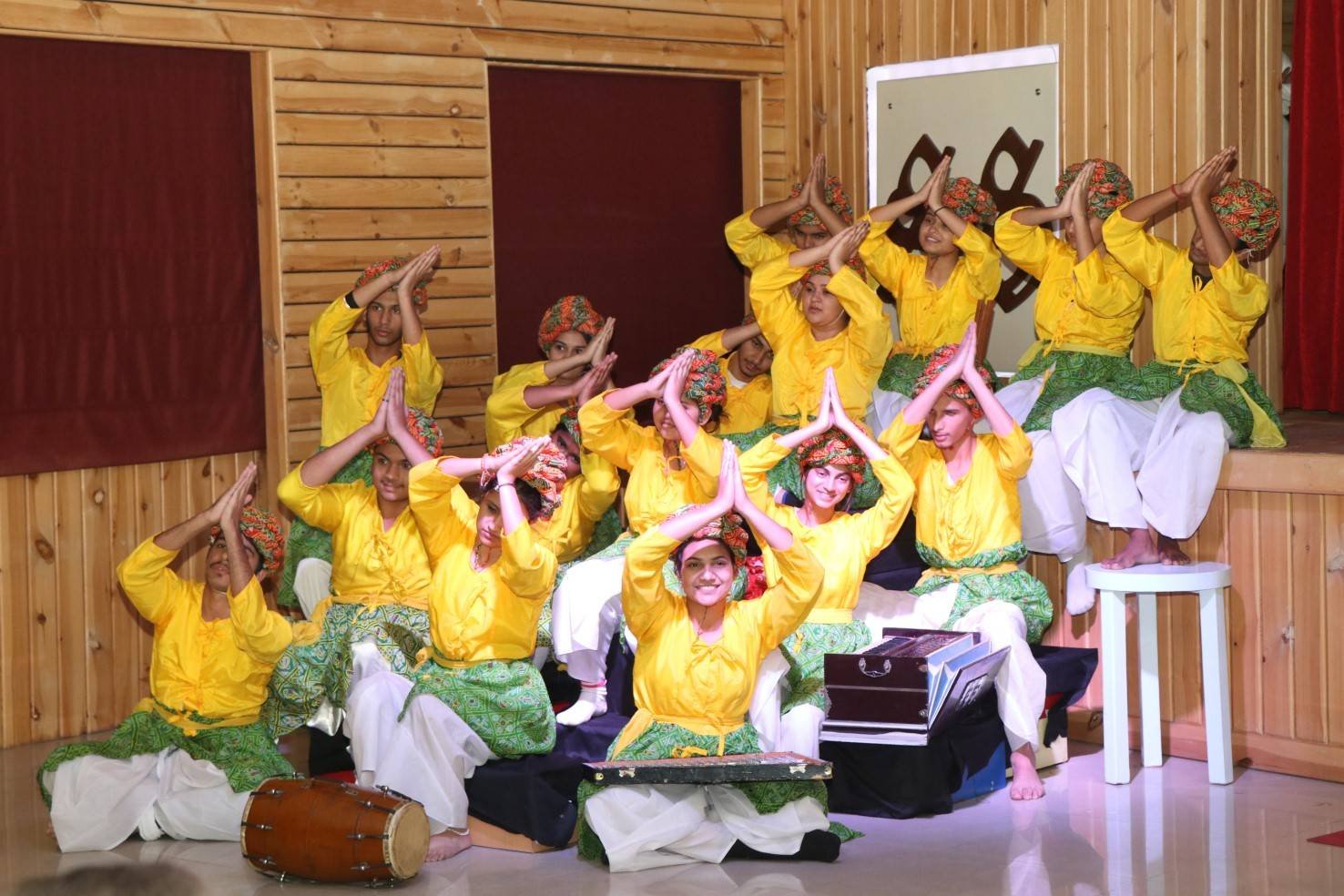 The Multi-Purpose Hall is aesthetically designed and is well equipped with the latest sound and lighting systems with a seating capacity of around 500 people.
The library is spread on two floors and boasts of a stupendous collection of around 14000 thoughtfully procured books on diverse topics. It also has computers for students and teachers that can be used for the purpose of research and exploration.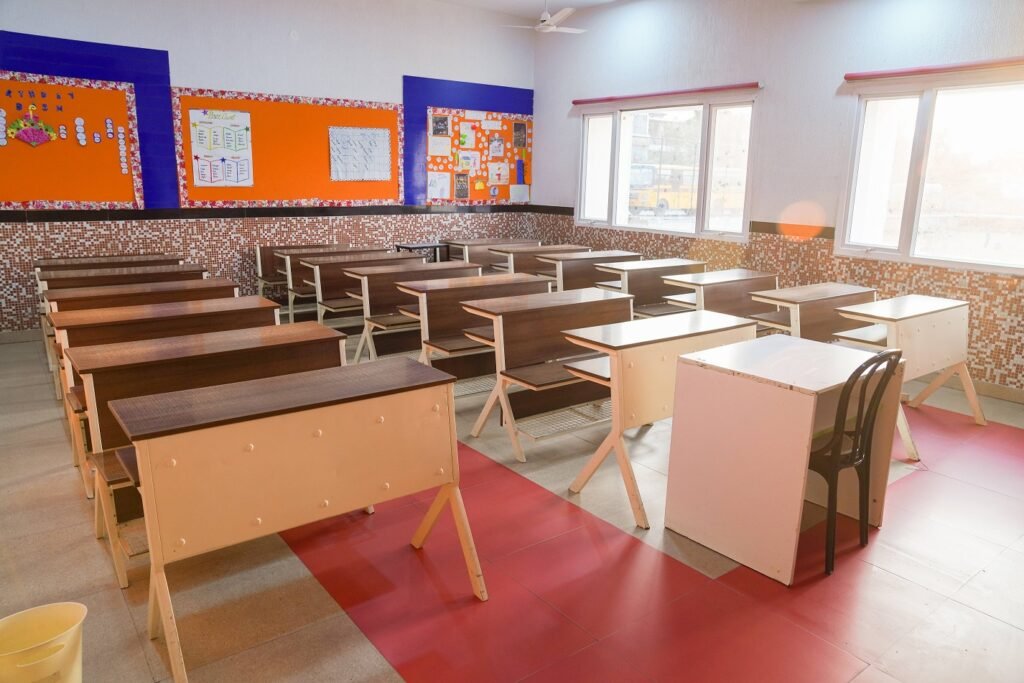 The classrooms are spacious, well-lit, and ventilated. They work on Smart Classroom design and are equipped with modern teaching aids such as Over Head LCD Projector, White Boards, Soft Boards, and Teach Next Modules.
The Art Room is carefully designed as a bright, vivacious, and inspiring space where young artists in making are always up to some creative magic.
---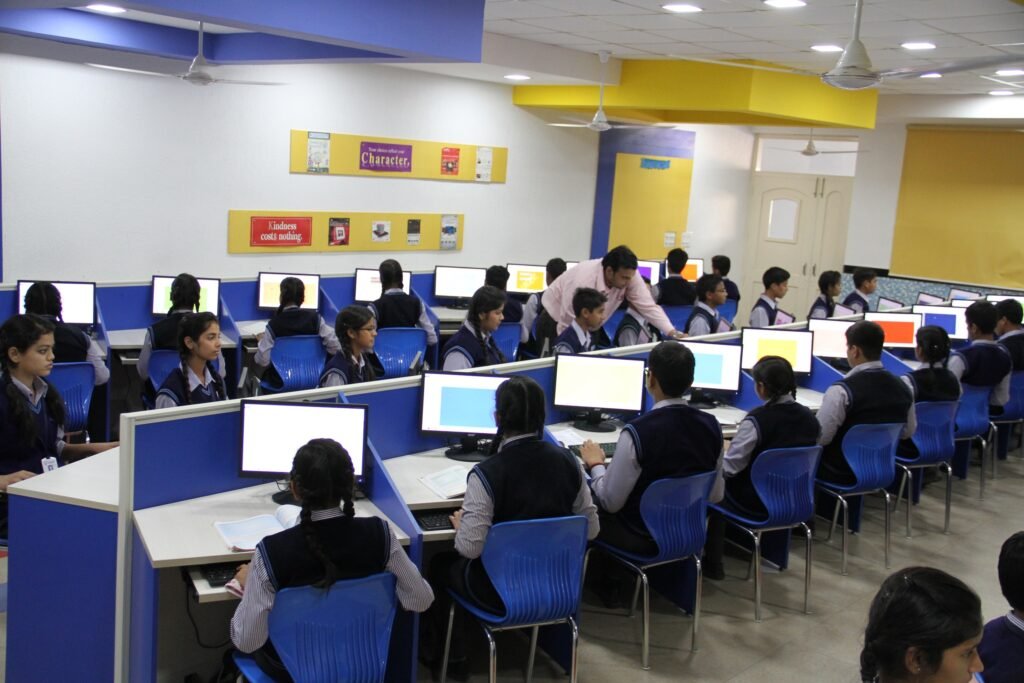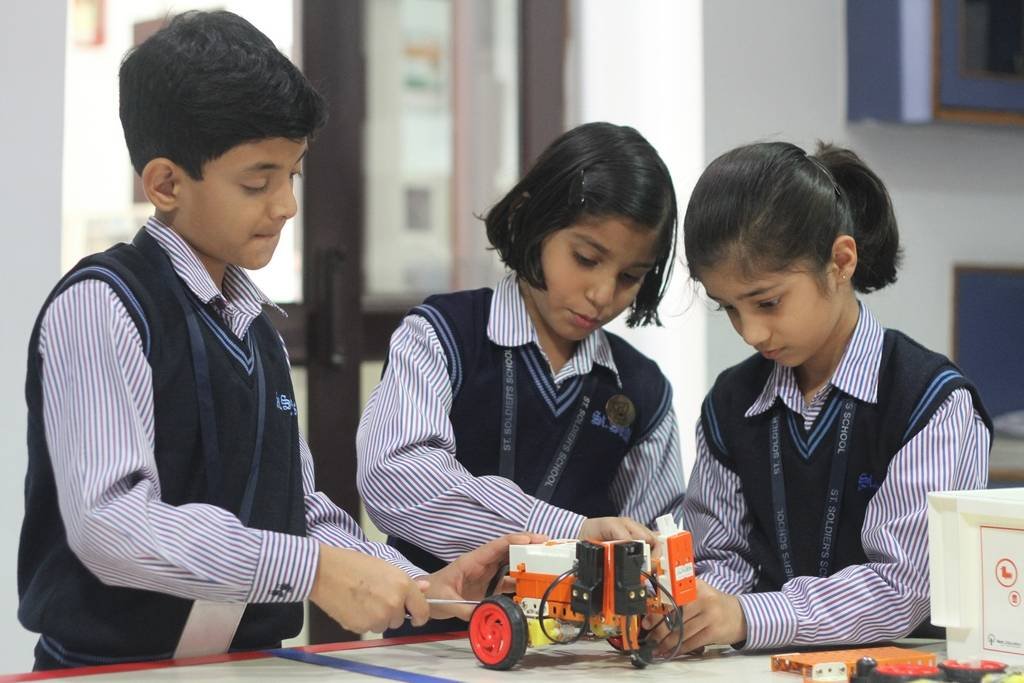 Students are exposed to myriad activities to give them enough practical opportunities to explore their hidden talents and to reach their true potential. Hence, the school has a well-resourced Robotics Lab, Mathematics Lab, 3-D lab, and two computer labs for young minds to delve beyond books. The school also has three science laboratories that are very spacious and each one of them can accommodate around 40 students at a time.
---
Atal Tinkering Lab
Innovation and entrepreneurship have become an integral part of our nation, through which children are introduced to technology innovation by establishing Atal Tinkering Lab (ATL) in schools. Atal Tinkering Lab is the flagship initiative of Atal Innovation Mission (AIM), Government of India to cultivate an innovative mindset amongst high school students across the country.
Features of ATL
ATL is a workspace that enables young minds to shape their ideas through hands-on do-it-yourself mode.
Young children are offered with opportunities to work with tools and equipment to understand the concepts of STEM (Science, Technology, Engineering and Math).
To stimulate inventiveness among students, ATL conducts different activities that range from regional and national level competitions, exhibitions, workshops on problem-solving, designing and fabrication of products, lecture series etc. at periodic intervals.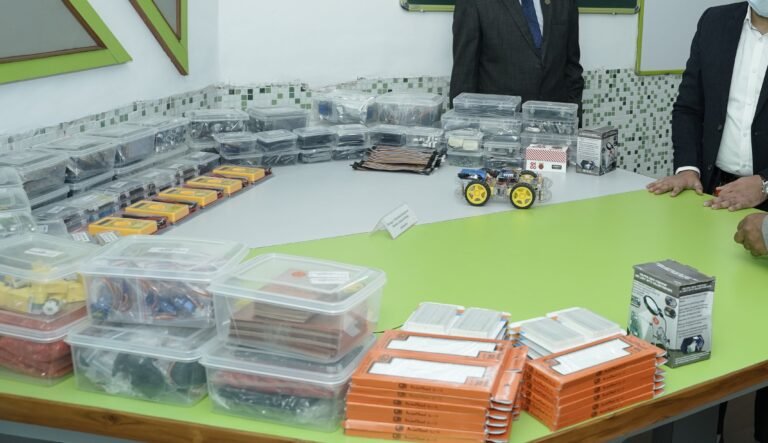 ---
Fully Air Conditioned Classrooms
Air conditioning in schools provide a comfortable environment to students, leading to improved concentration and learning outcomes. All the classrooms in the school are fully air-conditioned.
---
NCC (National Cadet Corps)
NCC not only benefits the candidates in improving their overall personality and but also puts the candidates on the priority list while being selected for a job in future.
Some prominent benefits of joining the NCC for students are listed below:
Candidates are given preference while admission to the top colleges and universities all across the country.
It will give an reflective preference in Army.
Candiadets get a reservation in state government jobs.
Candiadtes are even preferred by many private industries for different types of jobs.
NCC develops all round confidence and responsibility among the cadets.